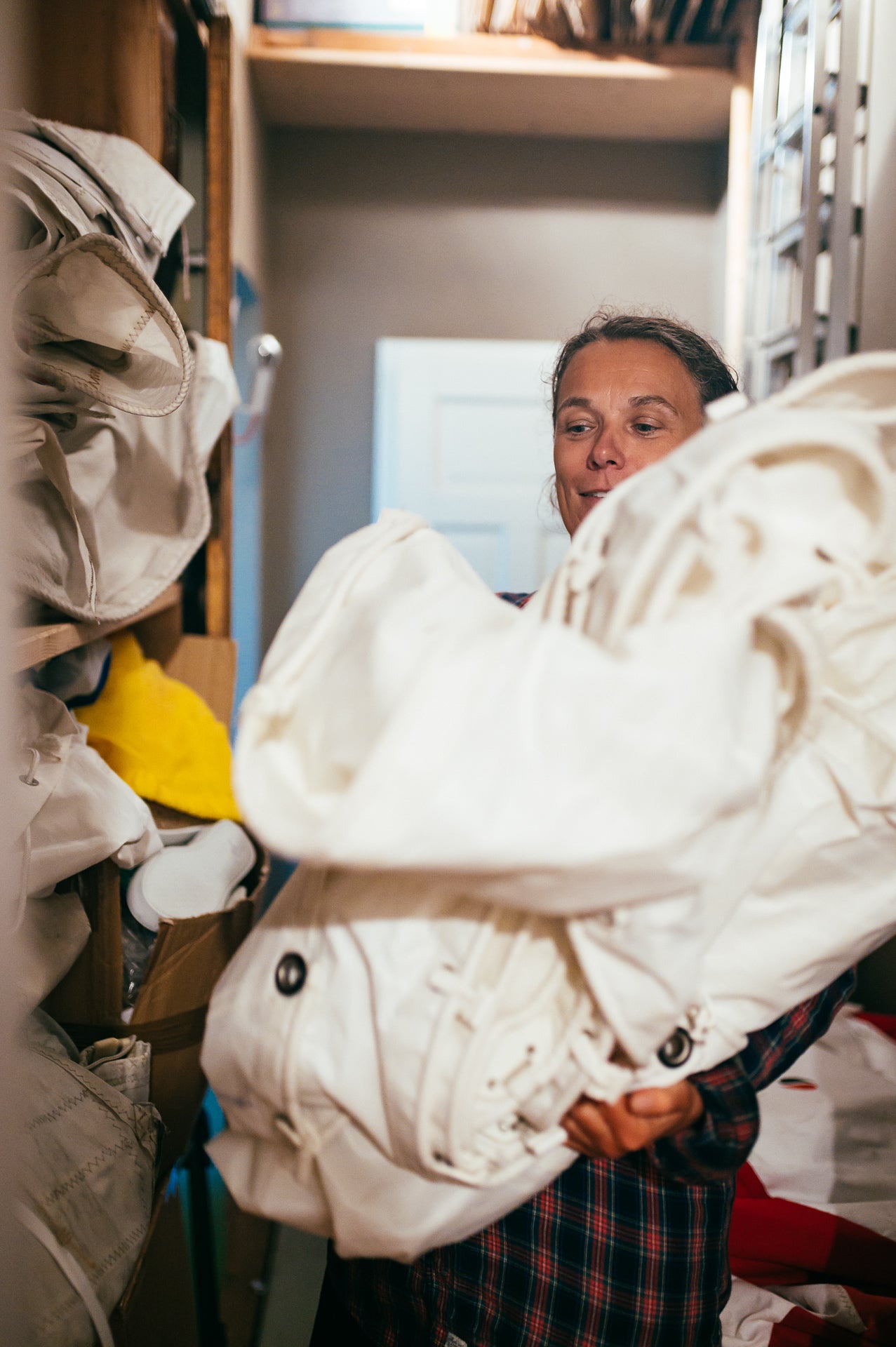 8beaufort.Hamburg gives old sails a second chance.
Upcycling creates sustainable and high-quality sneakers, produced in Europe and lined with chrome-free tanned leather. As a young start-up company, we are constantly looking for material and support.
We also buy and recycle used Dacron sails.
Unfortunately, hybrids and laminates are not suitable for use in shoes.

Please let us know via our contact form, by e-mail or telephone if you would like to hand in a sail. We will then contact you, clarify the usability and the price and then send you a package label for shipping or you can simply come to our 8beaufort.Hamburg store.
Give your sail a new chance and help reduce our carbon footprint on this planet!
Sneaker von 8beaufort.Hamburg
Regular price
$222.00 USD
Regular price
Sale price
$222.00 USD
Unit price
per